I posted yesterday about not wasting your leftovers. I gave a few examples of the things I've done over the years with just a few ingredients from leftover dishes. I thought I'd add a few more ideas that you may want to try. Remember, waste nothing.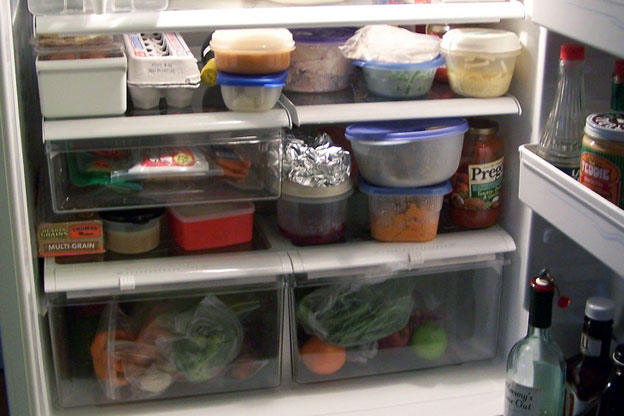 Boston butt or any pulled meat- I separate into small bags and vacuum seal, then freeze.  These are great for baked potato toppings, sandwiches  or I've added them to a pot of beans for meat and fat.
Potato chip crumbs- I never throw these out. Grind them in a processor and they make great breadings for meat.
Fruit- my grandkids love fruit. If I don't have enough of any one kind for a snack, I'll mix it all together for a nice fruit salad. Strawberries, red grapes and pineapple are wonderful together.
Bananas- Mix 1 banana and 1 egg together and you can have great banana pancakes.
Bread- If your bread is no longer soft and sandwich friendly, cube it up and make homemade croutons. Just a little olive oil, garlic salt and parmesean cheese mixed together and tossed with the cubed bread. Then pop it in the oven to crisp it up.
Bacon- This is rare to have left over bacon from breakfast at our house, but if we do, I just chop it up for bacon bits.
Potatoes- I only had 3 small potatoes, so I sliced them thinly, and placed them in a small casserole dish. Top with butter, a little milk, and salt and pepper. Cook in the oven til potatoes are tender. Top with shredded cheese and bacon bits.
Nacho cheese sause- Cook macaroni and drain it. Pour the nacho cheese sauce over for tasty mac & cheese. You may need to add a little milk if it's too dry.
Hamburger/Hotdog buns- Sometimes I don't have that good bread you get for pasta dishes. No worries, I use leftover buns from the barbeque over the weekend. Spread butter on them then sprinkle with garlic salt or pepper. Bake in the over til crispy. Works great!
Chicken stock- When I've cooked a chicken and have all that delicious juice from it, I never pour it out. It'll keep in the fridge in an air-tight container for about a week or so. I use it to make soups, stews, or even my mama's famous dressing.
Boiled eggs- I usually boil 6 eggs at a time. We use them for salads or sometimes just to eat by themselves. Gotta get that protein. If I have any leftover, I make deviled eggs from them. Just add a little mayonnaise, mustard and salt to the yolks, mix it well and then add it back to the halfed whites. Delicious!
I hope you find some of these ideas useful. Eat well and enjoy.