When Marty and I moved to this apartment, more than two years ago, we didn't plan on it being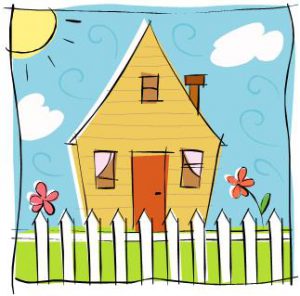 permanent, but we did know that we no longer needed all the space of our previous home. Being in the apartment has been great, and it's perfect for just us two. However, we have the grandkids more and more these days and space is so limited, especially with five little ones running around. Recently we received a great opportunity. Although it seems contrary to our "downsizing" plans, we are very excited about it.
My younger brother mentioned to us that he'd like to rent his house out, since he's moved out of town. When he first left, he wasn't sure if it was going to be a permanent move or not, so the house has just been sitting empty. After more than a year being gone, he decided the house needs to be occupied. Having three bedrooms and two baths, plus a very large family room , this house offers more space and a huge fenced yard for the kiddos. Marty is also very excited about the BIG garage. And I have to admit, I am very fond of that garage too. Lot's of storage space out there.
All that being said, the house needed lot's of TLC, so we have been working like crazy every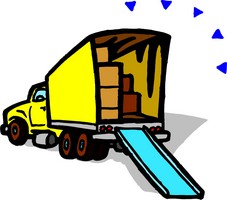 opportunity we have to get it move-in ready. It's amazing what a good cleaning and a coat of paint can do for a place. I'm so excited that we are only a couple weeks away from being in the house and making it our new home. All the hard work is paying off and I know we will love being out in the country. The peace and quiet there is unexplainable. It's so nice and serene. I love it!
Hopefully after the move I'll get back on track and be blogging more. I am excited about new projects I'll be working on there for sure! I'll post those as I complete them.
Take care and be blessed!
Nana