My baby turns 30!
I had the opportunity this past weekend to enjoy some away time with my two beautiful daughters. My oldest, Kala,  will be turning 30 soon, so we thought a getaway for girl time would be perfect. It was nothing spectacular, but we loved it. We rented a room in Murfreesboro, which is only a couple hours from us, but they have so much to do there. The rain was pretty heavy due to Tropical Storm Cindy finally reaching us, but we managed.
While we were there I had  a lot of time to reflect on the past 30 years. Time really does fly. It seems like only yesterday when I had this sweet, redheaded, happy child. She has been such a blessing to our family. She's a wonderful mom to three children of her own and also keeps her two neices. With 5 children to take care of most days, it doesn't leave much time for her.
She was a willing participant in the party festivities her younger sister, Cassie, had planned. My kids grew up in the 90's so Cassie chose 90's as our party theme. She did BIG too! She made party hats for all of us to wear and a button for Kala. She ordered the best cookies ever from her friend Baylee. Check Baylee out on facebook @fincherhandmade  She makes the BEST cookies and takes custom orders too!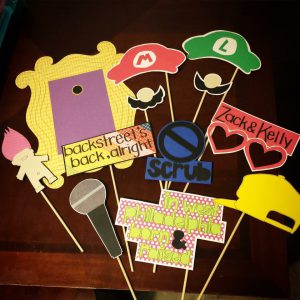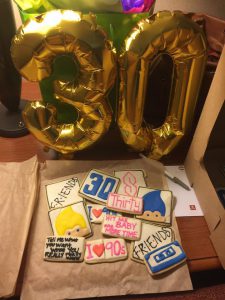 Creative Cassie
Cassie also made 90's themed photo props. She's so creative! We had so much fun with these just goofing off. Of course they had to tell me what some of them were because I had no clue. She made an explosion box card for Kala too. It was amazing!  I don't know who loved it more.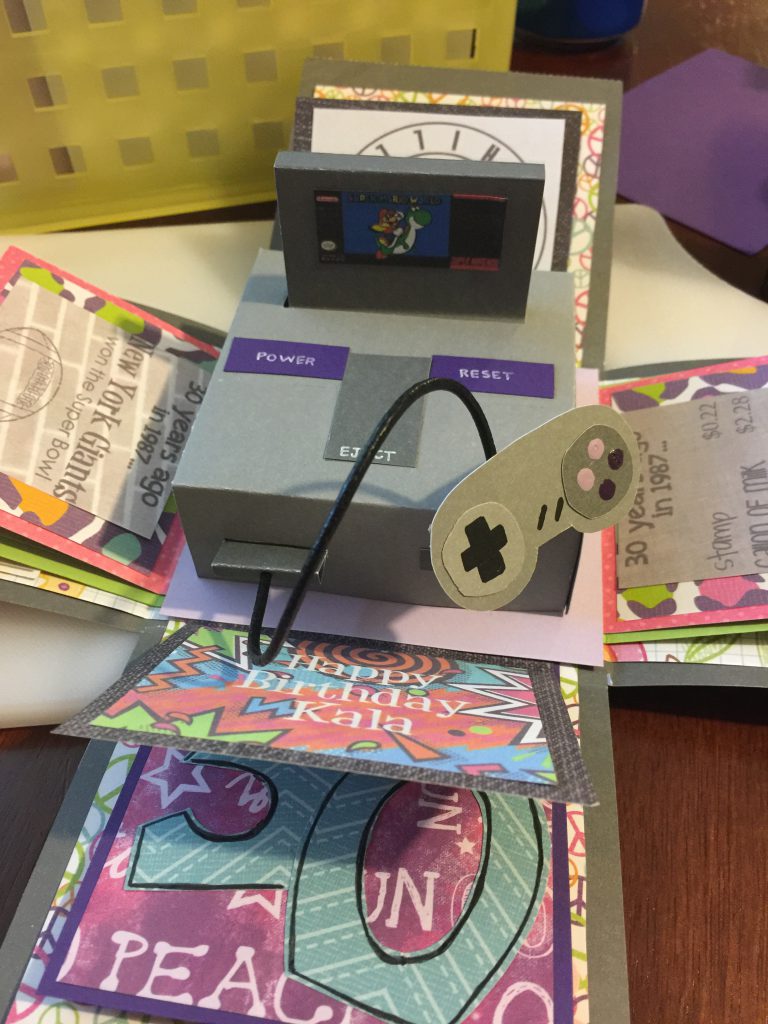 Shopping and Eating
We shopped at the Avenue, a huge shopping plaza there in Murfreesboro. My favorite place to shop was Michaels, of course. I miss the one we had so close to home. It is truly the best place for all your crafting supplies.
Last but not least we ate. And man!, did we eat! We enjoyed several meals over the weekend at some our favorite restaurants, places we don't get to enjoy often. Steak and Shake has a wondeful breakfast, and Cheddars Scratch Kitchen has everything good. My favorite there is a stawberry and salmon salad. YUM!  Nothing like good food while out for the weekend. That could have been my favorite part. 🙂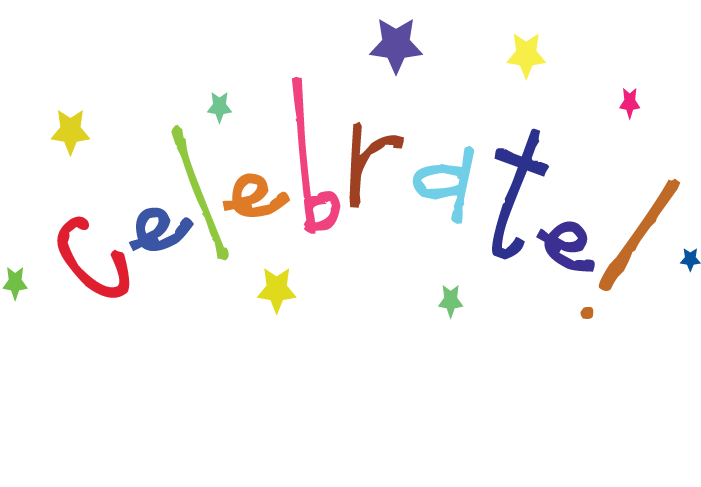 Celebrate Life
I know as time passes we'll have more good times together. Coming up just next week is Independence Day and we will also celebrate my youngest granddaughter's 2nd birthday this weekend. There's always a good reason to gather family together. One thing I don't know is when it will end. You aren't promised tomorrow, so celebrate. Whether it's birthdays, graduations or other great achievements, holidays or whatever,  celebrate those milestones with the ones you love. You won't be sorry.