When we decided to move to this small apartment, we had to get pretty creative with storage. I've shared a few of the ideas we came across that are working quite well for us. Today I want to share another one.
Small Bedrooms
One of the biggest adjustments for me moving here was the small bedroom. I was used to lots of space and plenty of storage too. We had a huge walk-in closet in addition to the dresser and chest of drawers. Also, we were used to the master bathroom which was connected to our bedroom. It had lots of storage too, so this is an area where we had to do extreme downsizing.  The new bedroom has barely enough room for the queen sized bed, two night tables and a chest of drawers. Now, I did go through all our clothes and got rid of a ton of them, but we still have to have room to store what we kept.
Multi-Use Storage
One day while at my daughter's house, I noticed these shoe storage things hanging on the back of her kids bedroom doors. They were perfect for all those little shoes and kept them all together too. Why not use them for other small items? So, I did! I bought two, one for my closet door and one for my husband's. There's 24 pockets in each one. This gave plenty of room for all kinds of things. We eliminated one entire dresser drawer for each of us and still had pockets left over. I have a row of flip flops, a row of belts and wallets. The other four rows have socks, underwear, leggings, etc…  I love this idea! It works great for us.
Looking on Pinterest later, I saw where people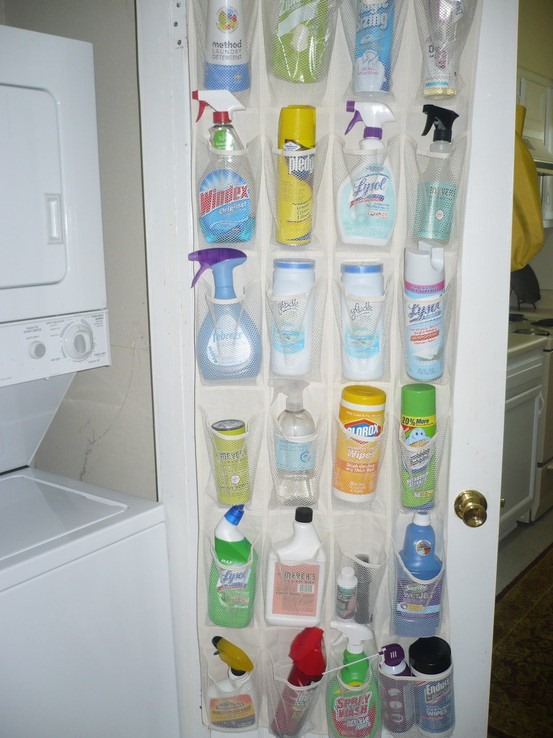 used the same storage hanger for bathrooms with cleaners or beauty supplies and also for craft or sewing supplies. These are great ideas too. The uses are unlimited and they are so easily hidden because they are behind doors.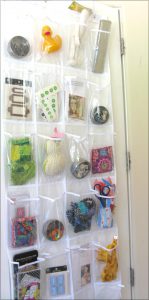 When you have small spaces to work with, get creative. Think outside the box. It's amazing the things you can come up with if you just look around you.
Be blessed!