Building a website has always seemed so far out of reach for me, but I knew I wanted to share my stories with others and hopefully be able to help someone along the way.  This site may be a slow process as I am still learning the ins and outs of website building, but come along with me and you just might find that it's something you'd like to do too.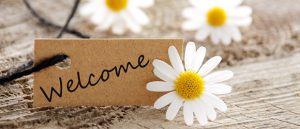 I'll share how my husband and I downsized our living space more than half it's size and how we are changing a lot of our old habits to accommodate our new smaller space.  I'll also share some of my favorite things such as recipes, hobbies and my most favorite of all…my faith in Jesus Christ and my love for my family.
If you have questions or comments about my page, feel free to leave me feedback. I'd love to hear from you. You can do that here on this page or send me an email to nana@simplelivingwithnana.com
You can also follow me on using the social media buttons on this page.