Looking for a great sugarfree snack to give you some energy? I'm just messing around in the kitchen today and trying to find something healthy to eat. I need to grocery shop, but haven't yet, so I'm making do with what I have. You know how that is, a little of this and a little of that. That's exactly how this recipe was created. Try it out and let me know what you think. I love it!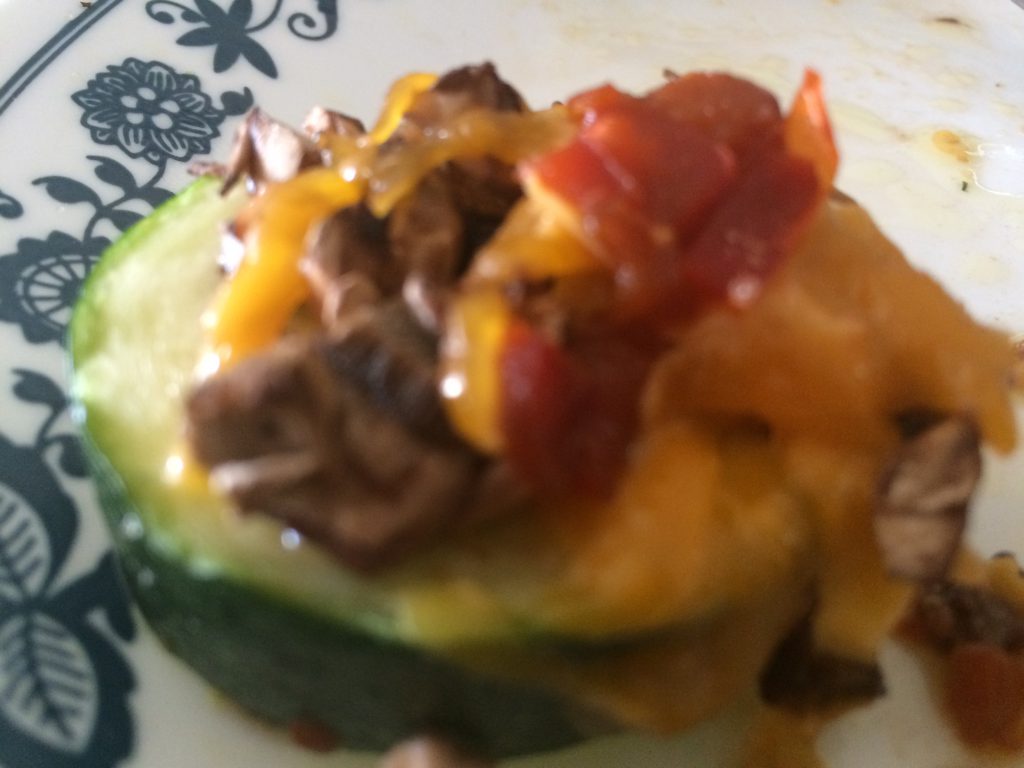 Zucchini Bites
1 small zucchini, sliced a little less than 1/2″ rounds
3-4 mushrroms, diced
1/4 cup shredded cheddar cheese
10 jalepeno slices, diced (I used my home-canned jalepenos, fresh or from a jar would be fine too)
olive oil
salt
Preheat oven to 350º. Place zucchini slices on a baking sheet in a single layer. Sprinkle with olive oil. Turn over the zucchini slices and move around to be sure they are covered in the olive oil.  Top each slice with diced mushrooms, shredded cheese, and diced jalepenos. Sprinkle with salt. Cook in oven for 8-10 minutes.
This recipe made lunch for 1 today. It was awesome. You can easily multiply it and make healthy goodies for your next party.