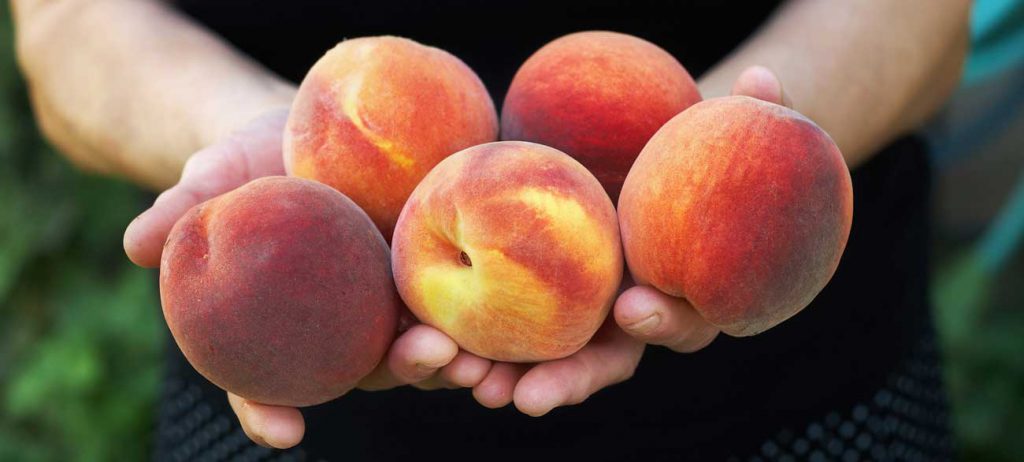 When the peaches start coming in, I get so excited. The sweetness inside that luscious, fuzzy peel is so enticing. I always bring too many home and then we can not eat them fast enough. So, what do I do? I make a cobbler, of course!  This might be one of the first desserts I learned to make. Probably because it's SO easy! And, it doesn't have to be peach. It can be made with any fruit.
Lazy Peach Cobbler
4 large peaches, softer is better
1 cup + 1/4 cup sugar
1 cup self-rising flour
1 cup milk
1 stick butter
Peel the peaches and cut them into pieces about 1 inch in size. Add to a pan with about 1/4 cup sugar and cook til the peaches are soft and juice has been made.
I use a 9×9 baking dish. Smear butter all around the inside edges and the bottom of the dish. Cut up the remaining butter in the bottom.
In a mixing bowl, mix together the sugar, flour and milk. Whisk out any lumps. Add to the baking dish.
After the peaches has cooked down, pour it on top of the mixture. Don't worry, the crust will rise above the fruit while it cooks.
Bake at 350º for 30-40 minutes. If the top isn't brown, you may want to broil it for a few minutes to crisp the top.