Crock Pot recipes are my favorite! They're usually very hearty meals and can serve a lot of people. Best thing is, they are usually very easy, and that's just my style. I love potato soup, but I love it with cheese and bacon. This recipe is made with both and it is so easy, anyone can make it. I use a 6 quart Crock Pot and it is filled well.
Crock Pot Potato Soup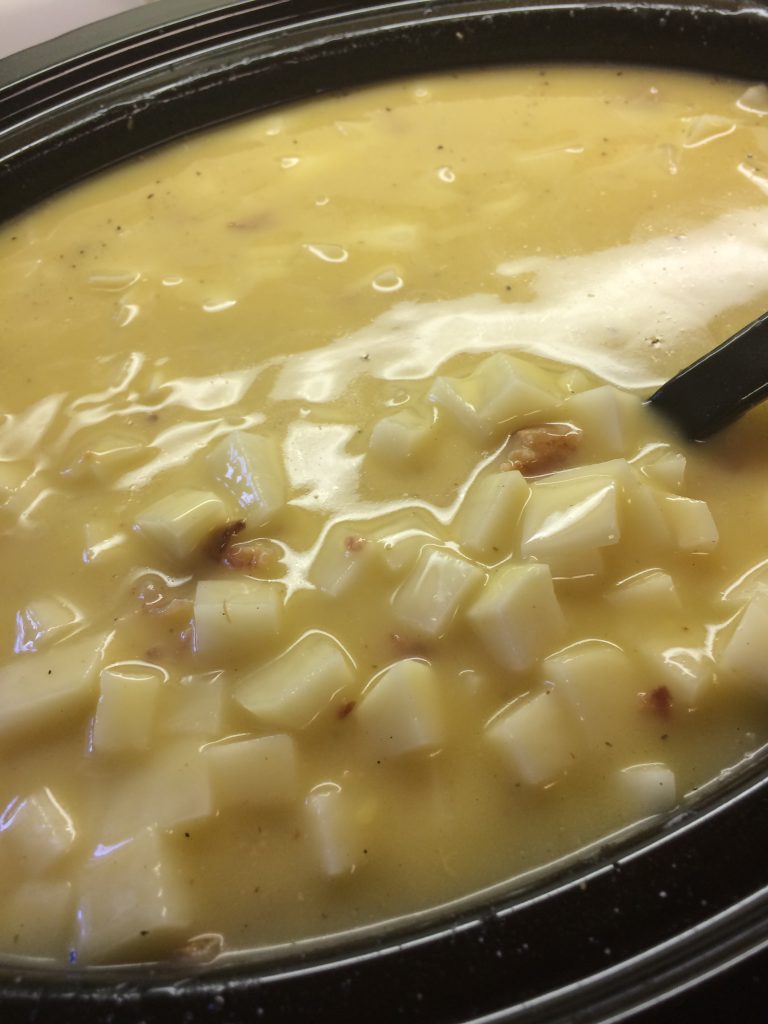 5 lbs potatoes, diced into 1/2″ cubes
1  32oz container of Chicken Broth
1  15 oz can of Cream of Chicken Soup
1/2 lb bacon, cooked and chopped
1 8oz block of cream cheese
1 cup shredded sharp cheddar
Greek seasoning to taste ( I use Cavendars)
salt & pepper to taste
Put diced potatoes, chicken broth, cream of chicken soup, half the chopped bacon and all seasonings into the Crock Pot.
Mix together. Cook on low for 8 hours or on high for 4 hours.
About one hour before the soup is done, cut the cream cheese into 1 inch blocks and stir in to the soup.
Then stir in the shredded cheddar.
Top with remaining bacon and serve.
Try this one out for your family tonight. Don't forget to leave me feedback or send me an email and let me know what you think.