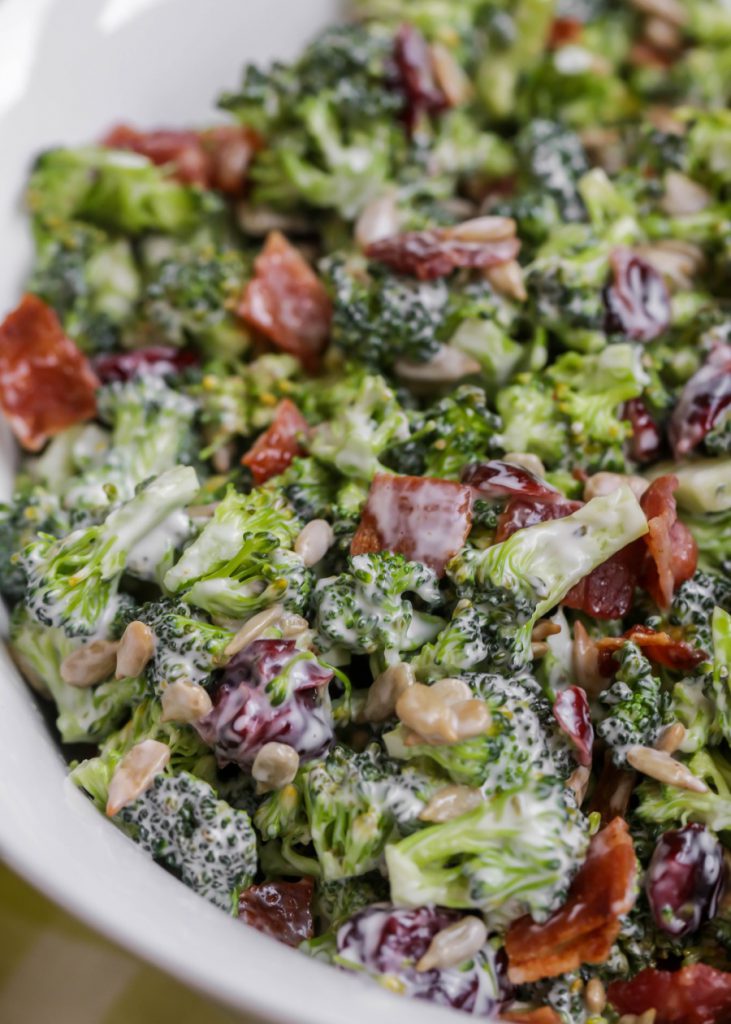 Dressing
Salt and freshly ground black pepper
1/4 cup sugar (or substitute)
2 tablespoon white vinegar ( can use apple cider vinegar)
1 cup mayonnaise
Mix these ingredients together and set aside.
Salad
1 head broccoli, cut into bite sized pieces (can also use cauliflower)
1/2 cup raisins
1/4- 1/2 cup chopped onion, depending on how much raw onion you prefer.
8 slices cooked bacon, chopped
sunflower seeds (as much as you like)
cheddar cheese, shredded (optional)
Mix all these ingredients together, pour the dressing over and mix together well.  Refrigerate 2 hours before serving.