On a KETO diet, sometimes you just crave something sweet. These fat bombs hit the spot! without being sugar sweet.  Be sure you use butter and not margarine and also cacao powder instead of cocoa powder.  They look very similar, but are very different in nutrition. We use a small ice cream scoop to dip the mixture for the cup. A mini muffin pan works perfect for these bite-sized treats. They are great for a pick-me-up snack and so easy to make.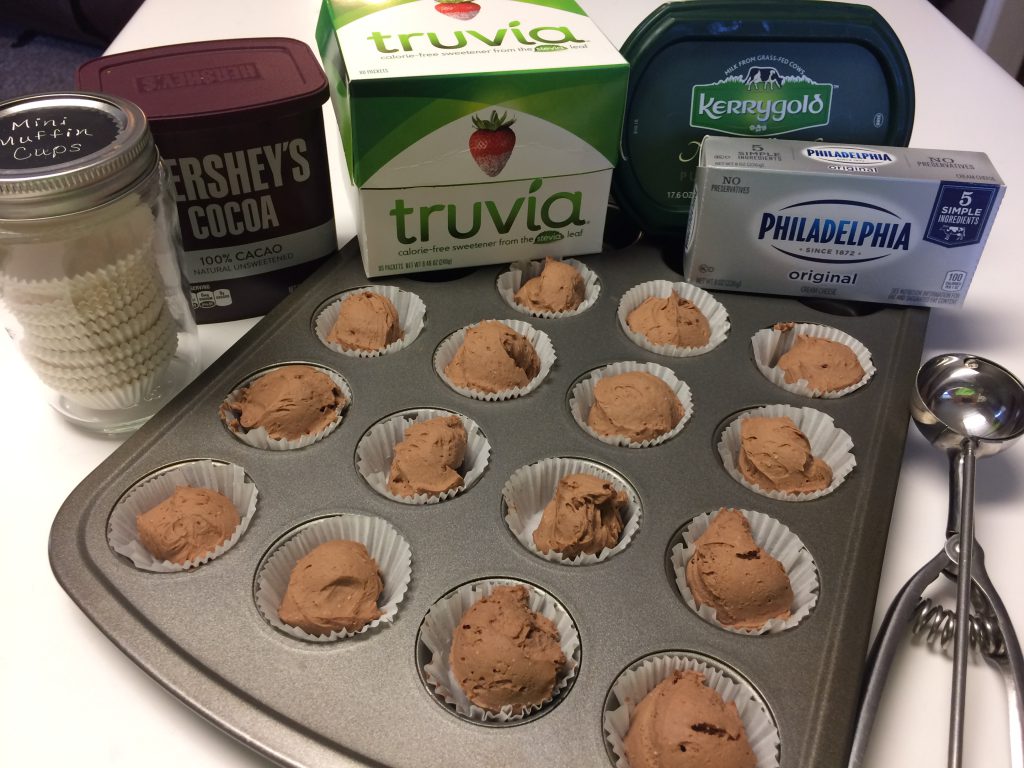 Keto Chocolate Fat Bombs

1 8oz pkg cream cheese
8oz real butter (I use Kerrygold)
4 tbsp cacao powder
1 tbsp natural sweetener of your choice (optional) I use Truvia.
Allow cream cheese and butter to soften at room temperature.
Using a mixer, mix together until smooth and creamy.
Add cacao powder and sweetener. Mix well.
Scoop out 1 tbsp sized servings into mini muffin cups. Refrigerate.
This makes about 24 bombs.
Nutritional Info:
Serving size- 1 bomb
Net Carbs- 0
Fat grams- 11.5
Calories- 144